BUY 10, GET 20% OFF
Unite Your Team with Style! Buy 10 or more pairs and get 20% off. Ideal for Team Gear & Gifts. Offer excludes knee high, tabs and collabs.
Shop Now
LAST OF THE BEST
It's time to make way for the new by celebrating the old. Select legacy designs will be taking a final bow.
Shop The Collection
LIFETIME WARRANTY
Yes, really! All our socks are guaranteed to last!
Read More
COMFORT IS KEY
Our socks will leave you feeling great, even after the hardest and longest ride.
Shop Now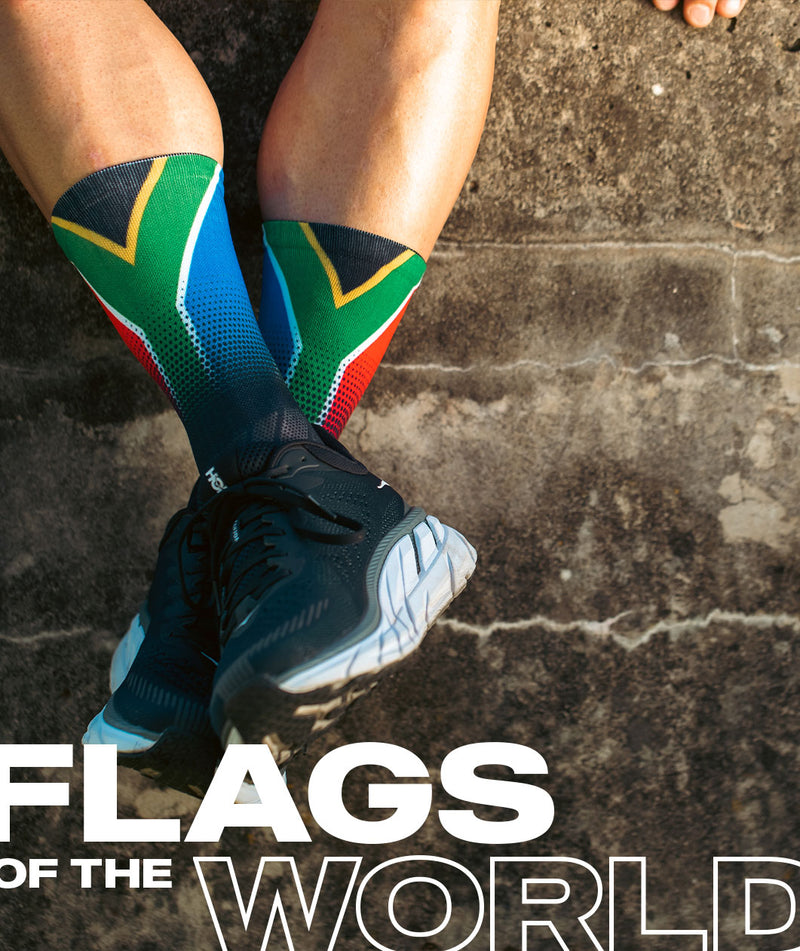 World Flags
Sox Footwear offers the widest range of flag socks from around the world. Check out our flag section to find yours.
Shop Now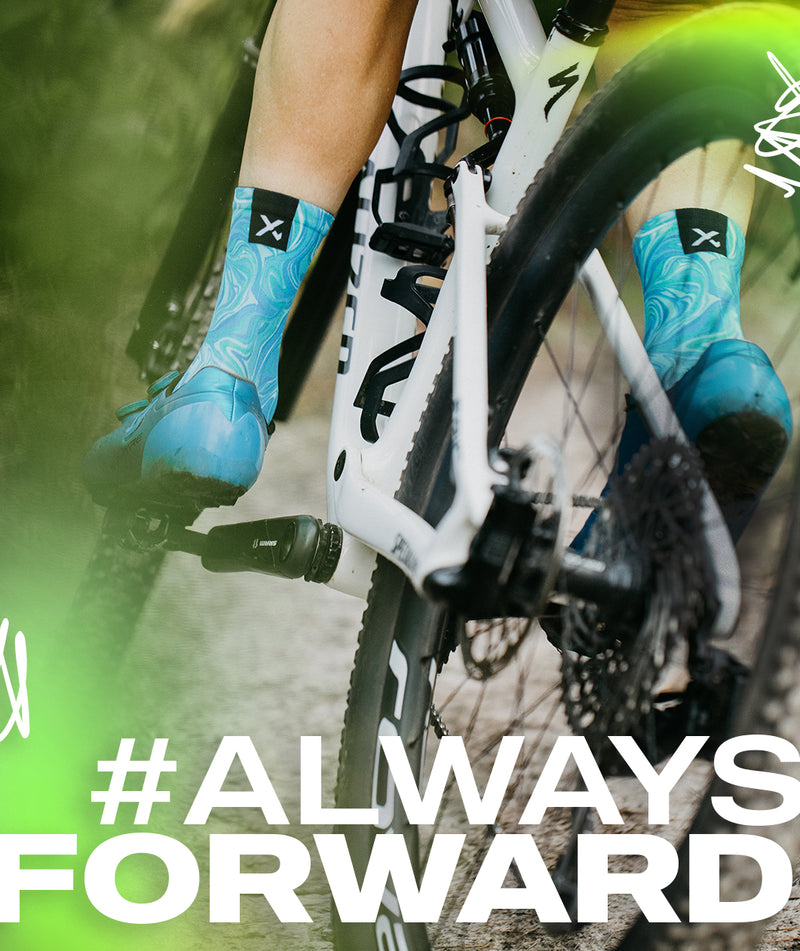 #AlwaysForward
Join the Sox Footwear #AlwaysForward Challenge this year, where we focus on everyone from rookie to champion and how we keep moving even when times get tough.
Read More
Great quality socks!
Great quality socks! They are my go to socks when doing my long runs. They have been very comfortable for the half-marathons I've ran. The variety of funky colours and designs are also a nice touch.
Friday, Aug 17, 2022
My New Favourite Socks
My new favourite sock brand in South Africa :) I use them for cycling and hiking, and couldn't be happier!
8 May 2023
Quality and Colours are out of this world
This was my first time ordering from Sox Footwear. Placed my order and received it the following day. The quality and colours of the socks is totally out of this world. I have a happy daughter who is in awe with her funky socks.
Thursday, May 4, 2023
I love the fast service!
This is one of my favourite products!! I ordered two pairs of @soxfootwear running socks for Jaco for Christmas last year. Not only did I get the socks within 3 days of ordering, they also included a third pair of sox to give to someone in need. Yesterday (!!) I ordered two pairs of Valentine's socks. This morning I received them, as well as another pair of socks to give to someone who might need them. I love the socks! I love the fast service! But I love their giving spirits the most!! Go check them out!
9 February 2022
Donation Pair
Good day Sox! I just opened my package and tears welled up in my eyes. You put in an extra pair of socks, asking to donate to someone in need. Thank you for reaching out to those in need!!!! I can't wait to donate mine💜
Thursday, May 5, 2022
Great products
You guys deliver such great products, your service levels are superb and the no-nonsense approach to fixing small oversights is all a customer could ask for.
17 January 2022
Wow
I received my order of Sox yesterday and WOW….they are incredible. I haven't worn them before until this morning and I am really impressed with the fit, the quality and even the packaging. Really well done.
Wednesday, Nov 29, 2021
Love Sox Footwear!
We absolutely LOVE Sox Footwear, best cycle 🚲 & running 🏃‍♀️🏃‍♂️footwear ever! My hubby especially loves his BRAAI pair & I can't decide if the unicorns🦄 or the Brave flower pair is my favourite (or the Ndebele🤭)Not to mention the pink leopard🐆 or llamas which is still on it's way after a very userfriendly & quick online shopping spree👏The sox makes great gifts🎁everyone LOVES it! Thanks for great quality products & great service Sox Footwear🙌
14 February 2021
Best performance socks
The team at Sox are exceptionally dedicated to detail. The products are designed to outlast the standard life span of any sock and is the best performance Sock you will ever buy. Adding custom designs to any one is a game changer... That's why my cupboard is only filled with #soxfootwear.
14 July 2020
Amazing!
I have just received the sock order I recently placed. Thanks very much, looks amazing, love the quality, packaging and a really lovely touch to include an extra pair to donate to someone in need!
Thursday, Aug 19, 2021